Posted on: April 3, 2023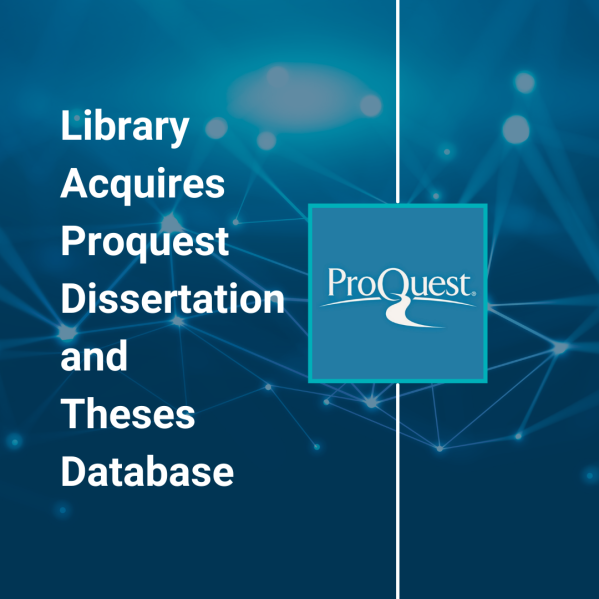 Recently the TRU Library added the Proquest Dissertation and Theses Global database to its collection of online electronic resources. The search interface provides keyword, subject, title, and author searching of 5 million North American dissertations and theses. Over 250,000 new records are added to the database each year.
Dissertations and theses from depositing universities are available in full text from 1997 onwards, except in cases where the author has requested that the document not be made accessible. Indexing dates back to 1861; dissertation abstracts are available from 1980-present; and theses abstracts are available from1988-present.
Why use this resource?
Dissertations and theses are highly credible scholarly resources often providing access to in depth research on unique, niche and trending topics not published elsewhere
For graduate students and faculty the database is an important place to check to determine if planned research may have been conducted at another institution
Full-text dissertations typically contain comprehensive literature reviews providing a treasure trove of references on specific research topics
How to access?
To locate the databases, go to the libraries A to Z Database Listing and browse to P for Proquest Dissertation and Theses. In the Proquest Search Box (which searches 15 different databases) select the Dissertations & Theses button to restrict searches to this content.
For more information about searching and using this resource, contact the TRU Library or book a consultation with one of our librarians.