Posted on: March 31, 2023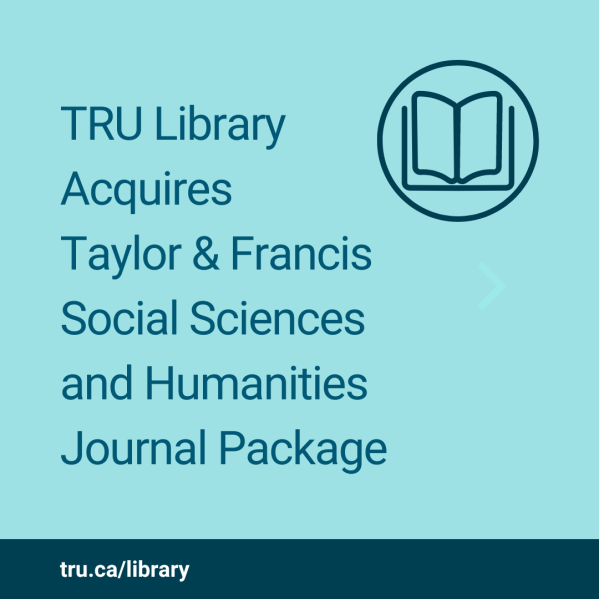 Recently the TRU Library added the Taylor & Francis Social Sciences and Humanities journal packages to its collection of online electronic resources. This collection of nearly 1500 journal titles enhances full-text journal access to a range of disciplines including:

• Arts & Humanities
• Business, Management & Economics
• Criminology & Law
• Education
• Geography, Planning, Urban & Environment
• Media, Cultural & Communication Studies
• Mental Health & Social Care
• Politics, International Relations & Area Studies
• Psychology
• Sociology & Related Disciplines
• Sport, Leisure & Tourism

A complete list of the titles available as a result of this acquisition is available for review. The collection provides access to 1.2 million peer-reviewed articles.

To use this resource, go to the search box on the library main page and enter a topic of interest. Filter your results to peer-reviewed journals and Taylor and Francis journals will be part of your retrieved content.
If you are interested in accessing a particular title in the collection, click on the Journal tab in the library search box and enter the exact title (e.g. International Journal of Early Years Education). This will link you to the table of contents and full-text available through the Taylor and Francis package.

For more information about this journal package, contact the TRU Library or book a consultation with one of our librarians.