Posted on: May 3, 2022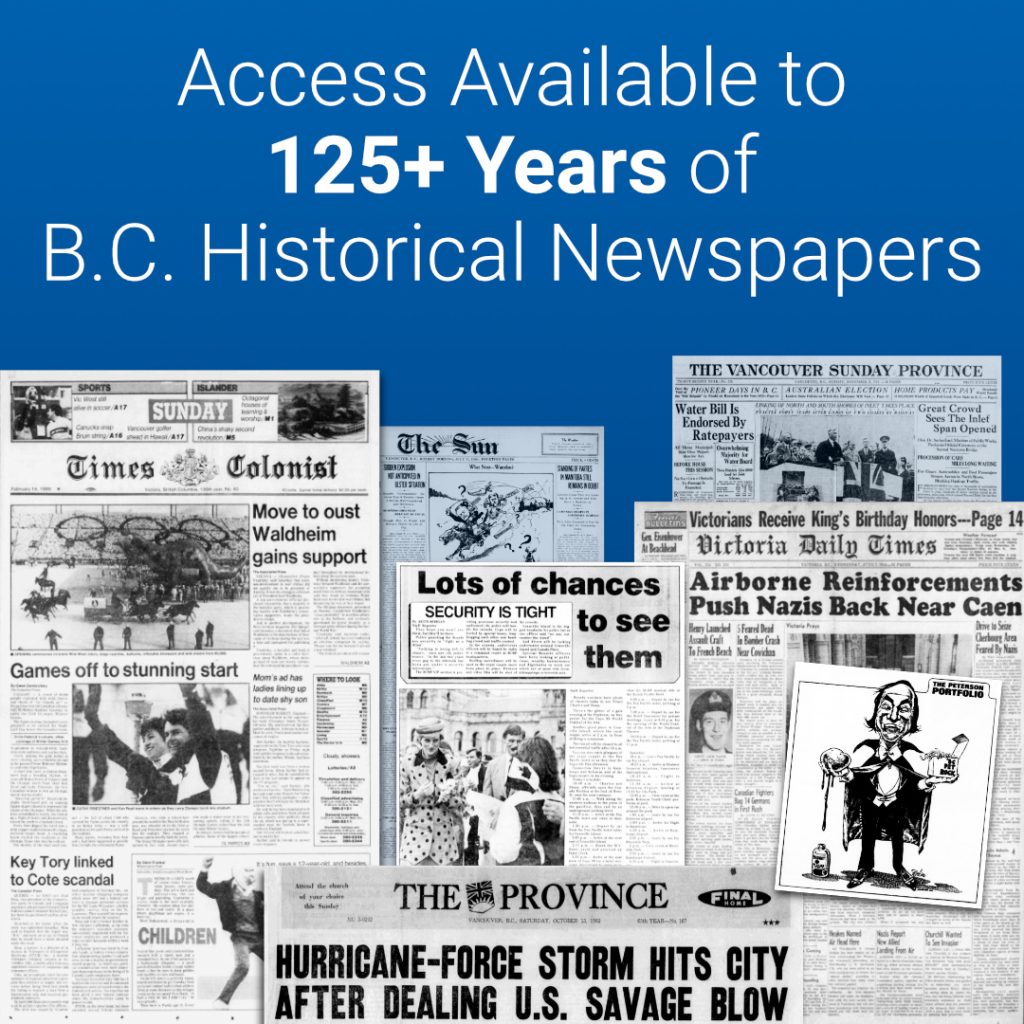 Libraries across British Columbia (including TRU Library) have joined together to provide every B.C. and Yukon resident with online access to 126 years of B.C.'s longest published newspapers: the Vancouver Sun (1912-2010), the Times-Colonist (1884-2010) and The Province (1894-2010).
Anyone with a computer or mobile device located in BC or the Yukon can now access three historical newspaper archives from anywhere – including their homes – to search more than a century of news, features, editorials, ads and images that showcase B.C.'s heritage.
Immediate access to the Vancouver Sun, Times-Colonist and Province archives is available to all members of the public at: https://go.proquest.com/BCHistoricalNewspaper
TRU faculty, staff, and students can also access the newspapers through the TRU Library website via A to Z database listing and browsing under Proquest Newspapers.
Any questions from TRU faculty, staff, or students about access to this exciting collection of B.C. historical newspaper content can be directed to library@tru.ca