Posted on: December 3, 2012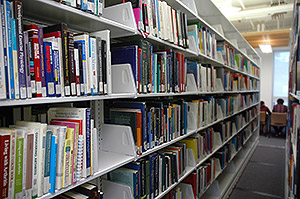 You like us. You really like us, according to a national survey.
The Globe and Mail newspaper has crunched the numbers and found TRU's library is on par with the national average of small-university libraries, according to the Globe's Canadian University Report – Student Survey.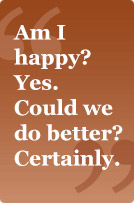 The survey compares universities, and their libraries, against a range of criteria designed to measure student satisfaction. And TRU Library measures up.
"Am I happy with a B or B+ average? Yes," said Interim University Library Director Kathy Gaynor. "Could we do better? Certainly."
Libraries are rated and compared according to three criteria: (1) Availability of Books, Articles and Periodicals; (2) Study Spaces in the Library; and (3) Hours of Operation.
TRU Library scored best in terms of study spaces, earning a B+ — as against the national average grade of B. In terms of hours of operation, TRU Library scored another B+, equal to the national average in that category.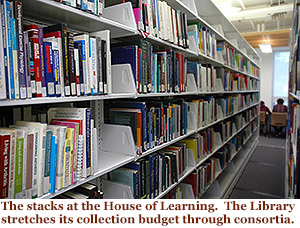 The only disappointment concerned the collection — the books and online article databases TRU Library provides to students and faculty. There, TRU Library earned a B — slightly below the national average of B+. That grade appears to reflect TRU Library's smaller-than-average collections budget, a reality that the library strives to transcend through exceptionally careful selection and evaluation, and close monitoring of usage statistics.
Gaynor says the Library works to stretch its collection budget through strategic partnerships and memberships in library consortia across Canada.  The consortia function like purchasing warehouses, facilitating the bulk buying of resources such as research databases and electronic books.
"Even with these collaborative efforts and careful purchasing," Gaynor said, "it is extremely difficult to meet the research needs of our diverse and growing courses and programs at TRU, especially at the graduate level."