Posted on: October 13, 2012

The turbulence engulfing scholarly publishing will receive careful examination this month as the TRU Library hosts a forum in recognition of Open Access Week.

The forum features Nicole White, Head of the Research Commons at Simon Fraser University. She will describe the Public Knowledge Project, a partnership among several academic institutions that hopes to encourage open-access publishing through the development of infrastructure and systems. The partners are SFU, Stanford University's School of Education, the University of British Columbia, the University of Pittsburgh, the Ontario Council of University Libraries and the California Digital Library.
The forum takes place October 25th in Open Learning 127, 3pm  to 5pm. A TRU panel will join White to discuss issues surrounding open access to scholarly publishing.
Scholarly publishers have had universities over a barrel, as the costs of subscriptions to well-established research journals continue to rise beyond the means to pay for them. TRU is facing tens of thousands of dollars in subscription hikes this year from just one publisher of science journals.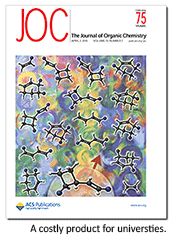 Also this year, tens of thousands of scholars have joined in a boycott of Elsevier, the world's  largest academic-journal publisher, which last year realized $1.2 billion in profits on revenues of roughly $3.3 billion. The dominance of Elsevier, Sage and other publishers has taxpayers effectively paying twice — first to support the research, then for access to the research findings.
"The journals are then sold to the very universities that provide the free content and labour," wrote The Economist last spring. "Such margins (37%, up from 36% in 2010) are possible because the journals' content is largely provided free by researchers, and the academics who peer-review their papers are usually unpaid volunteers."
The emerging alternative has been an as yet loose system of open access journals. A few open-access journals are published by TRU faculty. However, many academics depend on publication in the publishers' long-established closed-access journals for their tenure, promotion and prestige.
The PKP is investigating the social, economic, and technical issues involved in leveraging an online infrastructure and knowledge-management strategies to improve both the scholarly quality and public accessibility and coherence of scholarly research in a sustainable and globally accessible form.
TRU's panel will consist of Roger Collins, School of Business & Economics; Norm Friesen, Associate, Centre for Student Engagement & Learning Innovation; and Brian Lamb, Director, Innovation Open Learning.