Posted on: October 13, 2023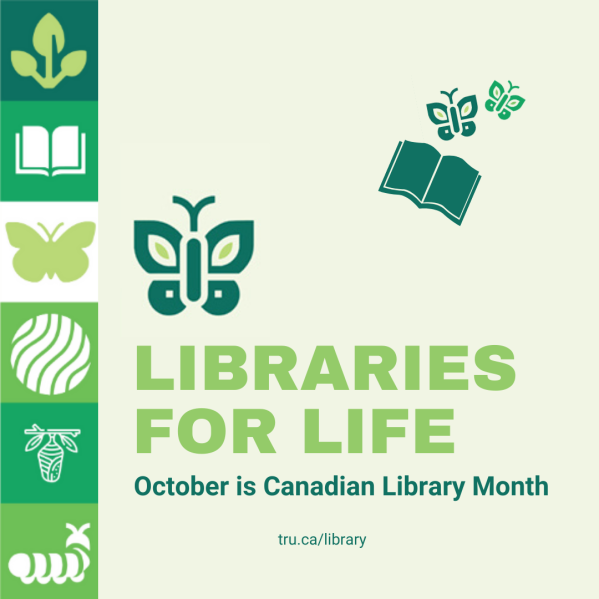 During this month, libraries and library partners across Canada are raising awareness of the valuable role libraries play in Canadians' lives. More than just a place to find books, libraries promote cultural awareness, engage in the community, provide educational programs, support freedom of expression and so much more.

To find out about TRU Libraries and how we support our campuses download and print the TRU Library Guide – The Colouring Book. This guide will update you on our resources and services while providing fun colouring spaces to help relieve semester stress.
TRU Library Guide – The Colouring Book