Posted on: November 24, 2022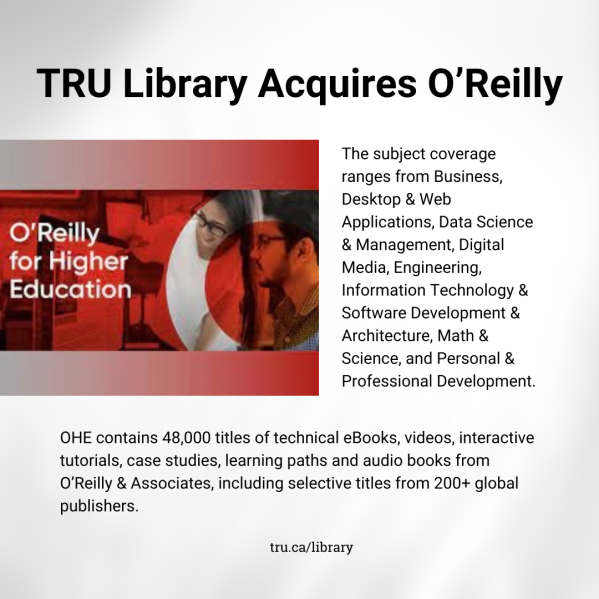 Recently the TRU Library acquired O'Reilly for Higher Education (OHE). You can access this extensive database of resources by going to the Library's A-Z Database listing and browsing to the letter O.

For more information about searching and using the database, contact the TRU Library.