Posted on: March 31, 2022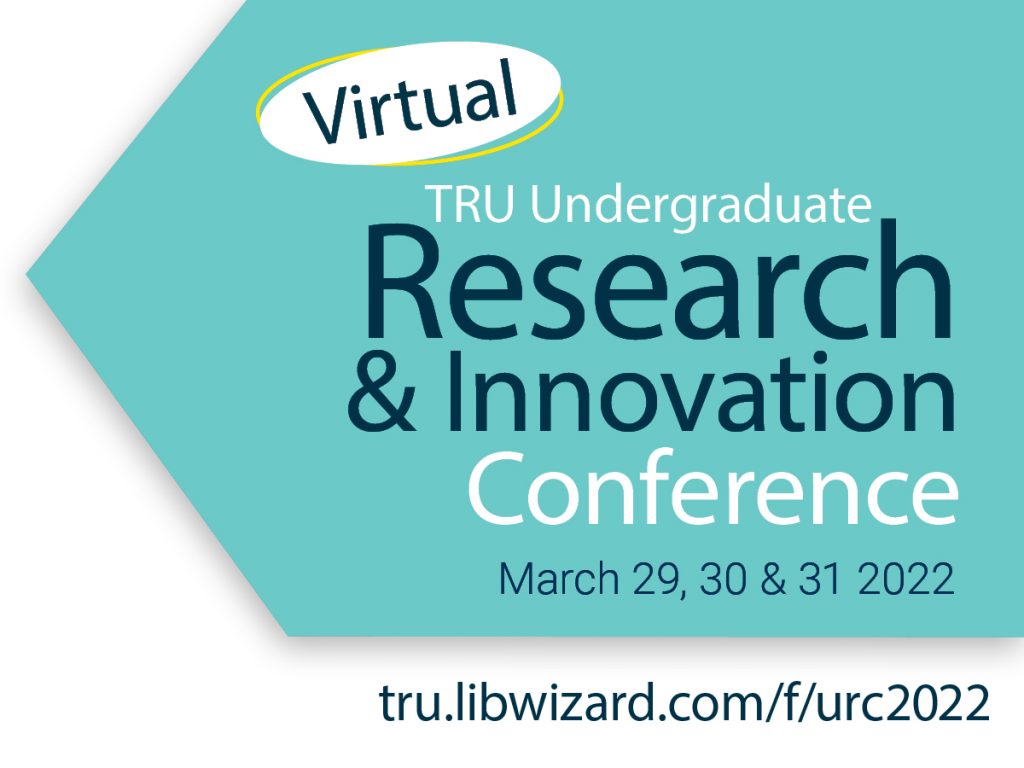 Posters for the 2022 TRU Undergraduate Research & Innovation Conference are now available to view online at https://libguides.tru.ca/urc2022 The conference is open to students in any year of undergraduate study at TRU, and in any program. This year, you'll find student research about forecasting methods for Canadian COVID-19 data, cave bacteria, atomic force microscopes, the creation of an educational resource that combines Indigenous and Western knowledge, feather colouration in birds, determining heavy metal content in salmon, the use of Dungeons and Dragons to understand philosophy, and much more. Posters are available for viewing from now until end-of-day Friday April 1.
In addition, the conference website has schedules and registration information for 3 conference lecture sessions when some students will be presenting their work through virtual talks and taking audience questions. These are free, and just require an email address to register in advance. Thank-you to everyone who is sharing their work as well as those who take the time to view the posters and presentations, and we hope that we can return to a larger in-person event in 2023.