Posted on: January 29, 2021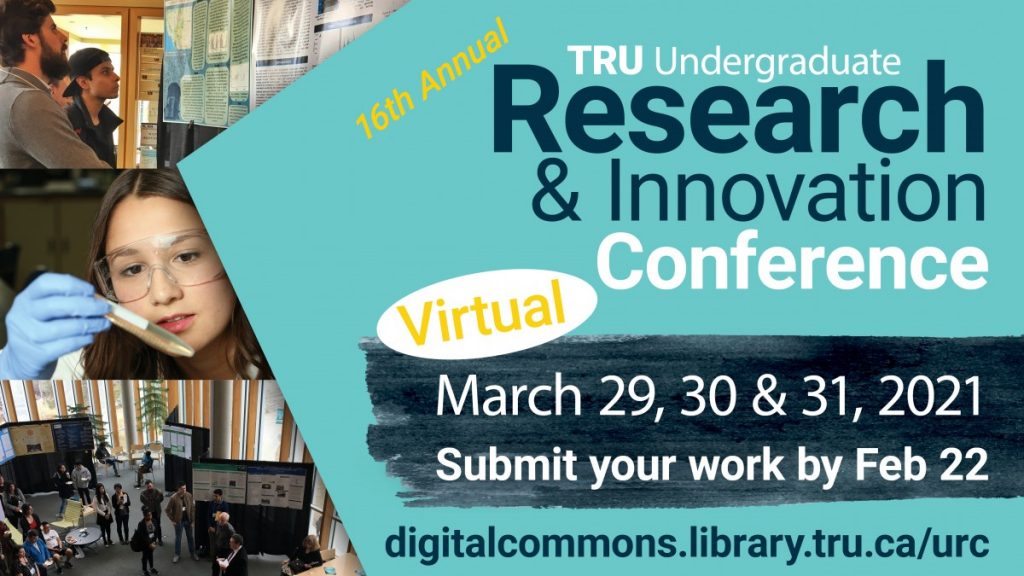 The Library is pleased to once again be a partner in hosting the 16th annual TRU Undergraduate Research & Innovation Conference, which will be held online March 29, 30 & 31, 2021.
The conference is open to TRU undergraduate students at any year of study, in any program. We expect that most research will be shared as virtual posters, but if that format doesn't work, other virtual formats such as photos of a visual arts project or a piece of creative writing are also welcome. Students can share work from this current semester, or consider sharing a successful project from Fall semester. While much of the 3-day conference is expected to be asynchronous, organizers are also determining student interest in sharing their work as a short (3-5 minute) online real-time lightning talk with other students and with moderated question periods. We will also be announcing a series of workshops to help with poster creation.
The link to Submit Proposals is at https://digitalcommons.library.tru.ca/urc/ and the proposal deadline is midnight on Monday February 22, 2021.