Posted on: August 20, 2020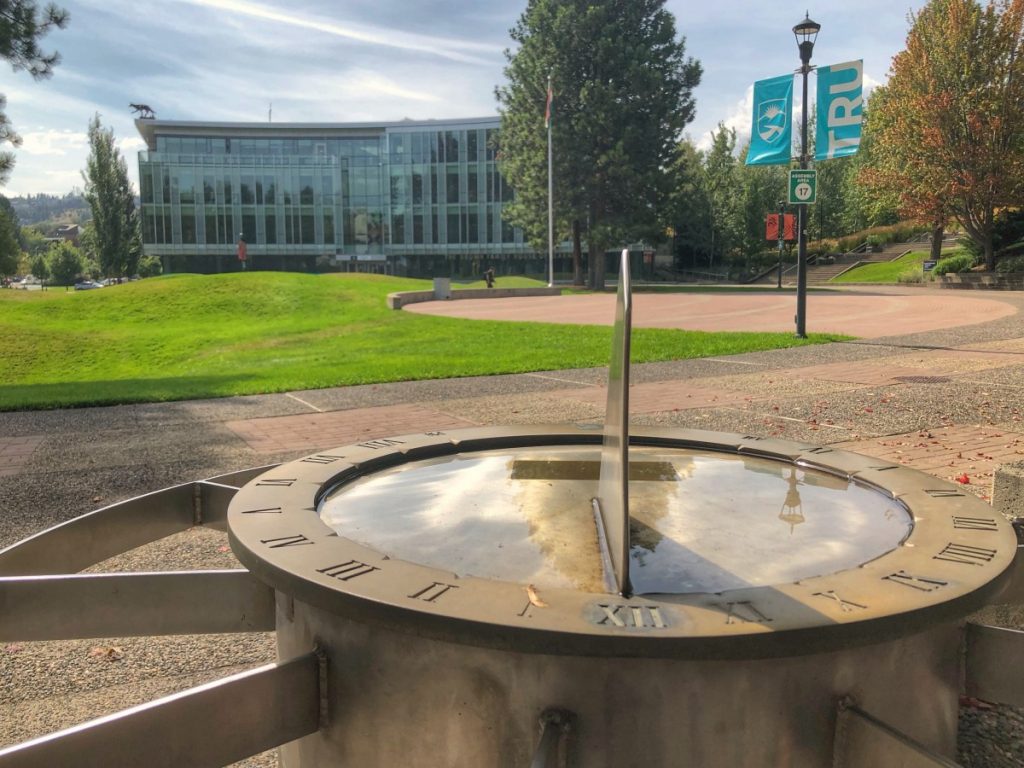 As part of the TRU Space Allocation Plan the long-awaited move of the TRU Library into its intended home, the Brown Family House of Learning, occurred over the summer. The TRU Library had been located in the Main Library building for nearly 50 years. The Brown Family House of Learning, TRU's first LEED Gold-certified building, opened in 2011.
The move has been a huge undertaking for both Library and Facilities staff. In addition to packing up offices and service areas, a print collection of 230,000 volumes was moved from the Main Library to a compact shelving area on 3rd floor HOL. Using large wooden book trucks rented from a local moving company and loaned by the Okanagan Regional Library, approximately 5.5 kms of books were moved by the Library team with the assistance of Facilities staff and contracted movers. A careful mapping, flagging, and labelling system developed and implemented by Library staff ensured that books were moved in the correct order and fit on the existing compact shelving. All of this work occurred under the provisions of a COVID-19 safety plan.
The physical move to HOL represents the beginning of a new era for the TRU Library. Compact shelving is being added to the basement of HOL to accommodate less frequently used materials. The 3rd floor collection will be open stacks with self-checkout units available for borrowing. The collection in the basement will be closed stack and available for loan as requested. In addition to managing and maintaining a dynamic print collection, the TRU Library will continue to emphasize the purchase of electronic resources in support of teaching, learning and research.
The new student focused library space in HOL will feature an updated learning commons area with student learning assistance; a makerspace; group study rooms for both undergraduate and graduate students; a family friendly library research room; computer workstations; a silent reading room; event space; and additional student study, collaboration and workspace in the form of carrels, individual study pods, and group study tables. The House of Learning Library will be the home not only to the university library, but faculty and students will benefit from the co-location of the Centre of Excellence in Learning and Teaching and Supplemental Learning on the 2nd floor. Updates to space, technology and furnishing will occur during the fall as the House of Learning will be a limited access facility under current COVID-19 campus safety protocols. 
Even as the Library staff celebrates a successful move, they are busy planning services and supports for the new academic year. In additions to the full complement of online services offered through the spring and summer, the Library is launching new services to support the campus.  The Library will offer touchless borrowing services, scan to email and mail out. A new course reading list service and reserve services will also be available.  Here is to another 50 years supporting the TRU campus.