Posted on: March 23, 2020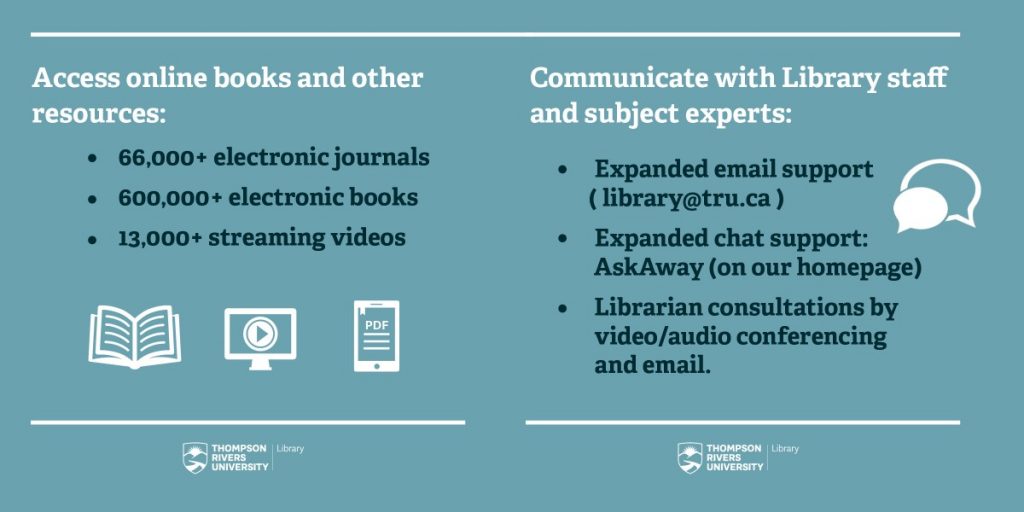 Thank you for bearing with us while information is changing rapidly. Our focus remains on supporting the educational needs of our students and faculty. This will look and be delivered differently during COVID-19, but we are still here.
Please frequently check back to libguides.tru.ca/covid19 for updates on any changes, and for links to helpful library resources, as well as, instructions for using the library exclusively online.