Posted on: October 26, 2022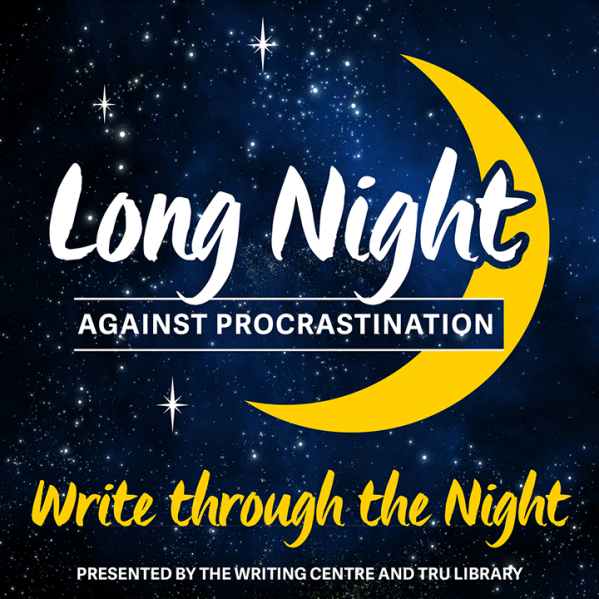 Taking a writing-intensive course? Major final research essays due in December? Don't pull a stressed-out all-nighter; join a campus community of writers and academic support services at the Long Night Against Procrastination, on Thursday, November 17th, and stay up late together, where help and encouragement are available!
Throughout the evening, from 5:30pm until 11:30pm:
20 minute workshops
Writing Centre tutors, Library staff, Math tutors
On-going wellness activities
Snacks, coffee, tea and pizza
Tim Hortons will be open late, until 8pm!
Safe walks back to your residence or the bus stop at 11pm
We'll see you and your fuzzy bunny slippers there; please remember to bring your TRU Student ID card.
Registration Link: https://tru.libcal.com/event/3698534