Posted on: March 2, 2022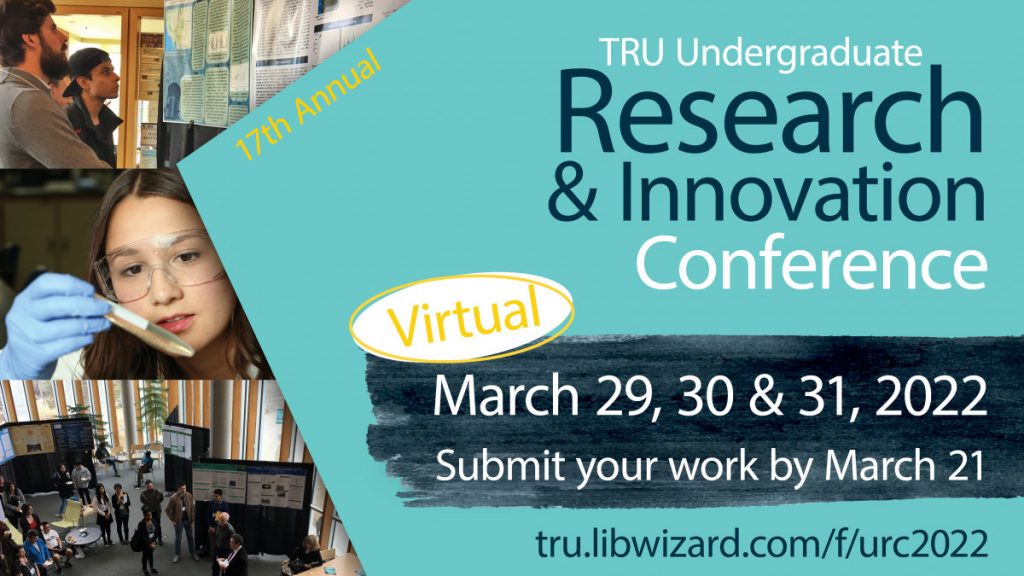 For the 2nd year in a row, the 2022 TRU Undergraduate Research & Innovation Conference will be a virtual event, hosted by the TRU Library.
Open to TRU students in any year of undergraduate study and from any program, conference participants will be able to share virtual posters that will be online March 29 to April 1, 2022. There is also an option of sharing your work as a 10-minute virtual presentation, with audience questions, in addition to having a poster on display. Students selecting this option will be grouped into a few presentation times based on availability.
Applications must be received by 11:59pm March 21, 2022, and should be submitted at https://tru.libwizard.com/f/urc2022 All applications will be confirmed within 48 hours of being received.
Thank-you for your interest in the 2022 conference; please direct any questions to Elizabeth Rennie at erennie@tru.ca and we look forward to sharing some of the amazing student research being done at TRU!