Posted on: April 16, 2021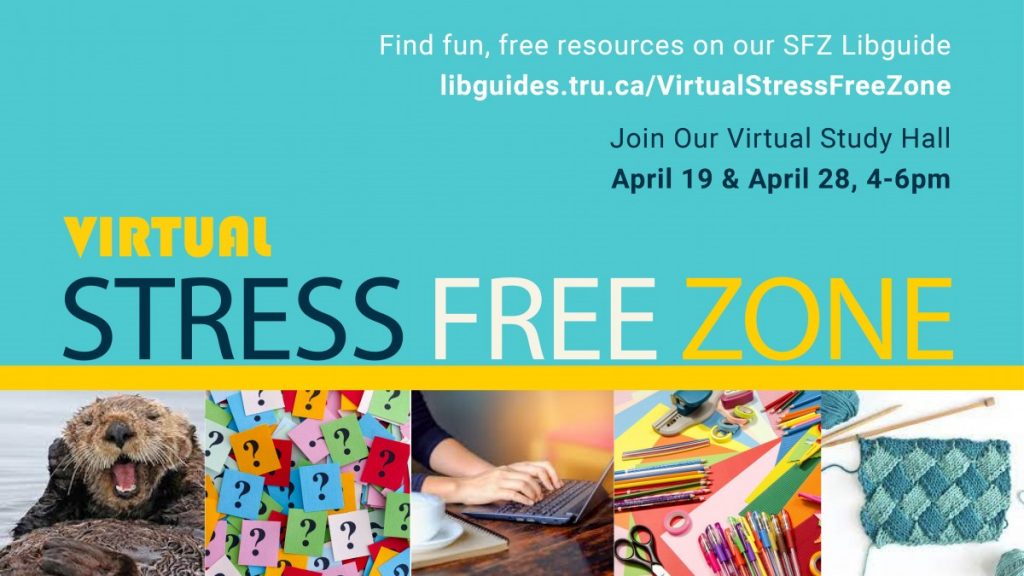 It's back! April 16 – 28, virtually and with new features! This time, we are hosting a Virtual Study Hall. Do you miss hearing the sighs of other students in the library at exam time? Read, finish assignments or study for an exam – together in the same virtual room. Let us know what you're working on and we'll help to motivate you!
The Virtual Study Hall sessions will be held: Monday, April 19, 4-6pm & Monday April 26, 4-6pm. Join us here: https://bigblue1.tru.ca/b/jul-2h2-tg2
In addition to the Virtual Study Hall, we have a page full of fun & free resources for you to unwind with. Games, crafts and Animal Cams! Access the guide 24/7 to escape the stress of exams.
Check out the Spring Fling 2021 Virtual Stress Free Zone