Posted on: March 20, 2018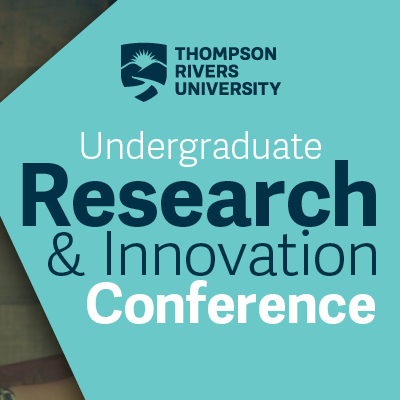 If you're looking for something to do this weekend, why not drop by a FREE student conference? The 13th annual TRU Undergraduate Research & Innovation Conference is taking place March 23-24, wrapping up a busy TRU Research Week, https://www.tru.ca/research/research-week.html
This research celebration is an opportunity for students from all programs, departments, and areas of study at TRU to share their work either as a poster or as a 15-minute lecture. Over the past decade it's grown from about 20 to over 200 student presenters – with some students now returning for their 2nd or 3rd conference in a row. There will be students representing the Faculty of Arts; Faculty of Adventure, Culinary Arts & Tourism; School of Business & Economics; School of Trades & Technology; Faculty of Science; School of Nursing, and the Faculty of Education & Social Work.
Friday March 23:
11-5 on the 3rd floor of the House of Learning, and then a 6-7pm show in the Black Box Theatre
80 student posters and 11 projects; approximately 150 students sharing their work
Saturday March 24:
9:30 – 5:30 in the International Building
54 student lectures and one discussion panel; approximately 60 students sharing their work
The full conference program is available at www.tru.ca/urc Take a look and see what catches your eye; you can come out for as much or as little as you have time for. Everyone is welcome to attend at no cost and with no pre-registration required, so drop by and see the amazing range of undergraduate research being done at TRU.
View the Conference Schedule here:
https://digitalcommons.library.tru.ca/urc/