Posted on: July 20, 2017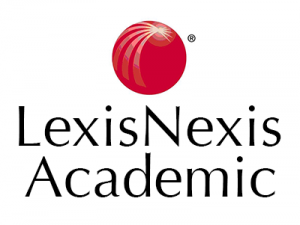 The Library recently made some improvements to its fulltext offerings of newspapers.  After having conducted a month-long trial in April 2017 of LexisNexis Academic (LNA), we have decided to subscribe to the product.  Not only does LexisNexis Academic provide wider coverage of newspapers, it duplicates much of the content of Canadian Newsstream, which we will discontinue.
Here are some of the features of LexisNexis Academic that are very appealing:
Content: over 3000 newspapers (in English and many other languages), business news, SEC filings, company profiles, industry reports, wire services, broadcast transcripts, legal information, magazines and newsletters
Powerful search capabilities
Permalinking – Allows embedding of persistent links to journal articles and documents in Moodle, webpages and emails
Bibliographic export of citations to RefWorks and other citation services
Access to LexisNexis Academic provides access to a huge amount of content for business, social sciences, health, and other disciplines. The product supports TRU strategic priorities such as increasing intercultural understanding and increasing research capacity.
Access the LexisNexis Academic database by going to www.tru.ca/library.ca and browsing or searching Databases.