Posted on: July 10, 2017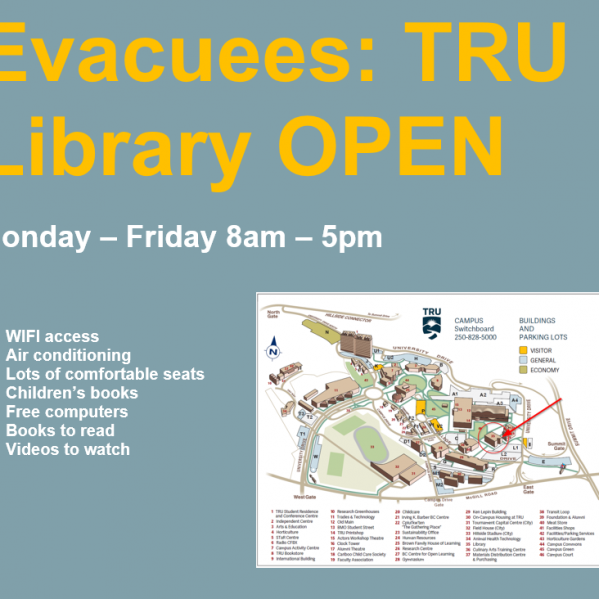 BC Wildfire Evacuees in Kamloops are welcome to TRU library services. We have:
computers
wi-fi access
air conditioning
comfortable seating
DVDs, as well as players (there is a selection of popular choices on a cart in the front lobby)
books, including a large selection of children's books
The library is open from 8am-5pm Monday to Friday. If you have questions or need help finding information, any of our library staff would be glad to assist you.