Posted on: April 12, 2017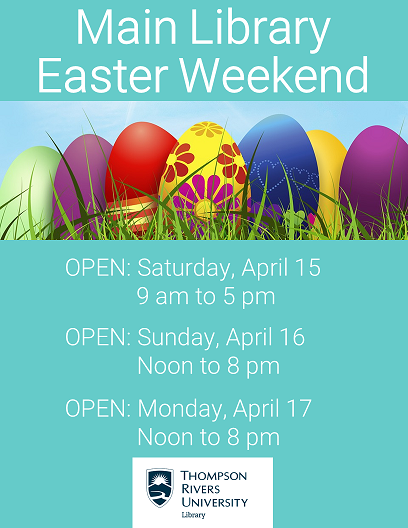 Looking for a place to study when most of the campus is closed for Easter Monday, April 17? Come to Main Library! We'll be open 12pm – 8pm.
Main Library is also open Saturday, April 15, 9am-5pm, and Sunday, April 16, noon to 8pm.
Get a head start on studying for exams.