Posted on: April 2, 2016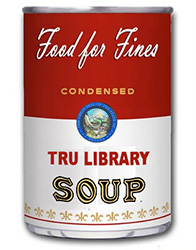 Food for Fines RETURNS! April 4 – April 23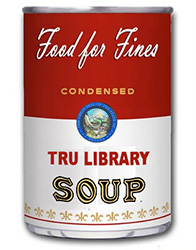 TRU Libraries (House of Learning Library, Main Library and the Williams Lake Campus Library) are waiving $2 in overdue fines for each non-perishable food item donated, up to a total of $20 in
fines. All Kamloops campus donations will go to the TRUSU food bank and donations made at the Williams Lake Campus Library support the local food bank.
Is your library account in good standing, but you still want to donate food for a good cause?  Of course the Library welcomes food donations if you'd simply like to help out.
Food donations will be accepted (and fines waived) at the Checkout Desks of both Kamloops and Williams Lake campus libraries during service hours.